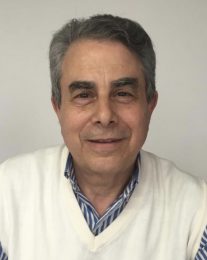 Dear colleagues and friends,
On behalf of the Local Organizing Committee, it is my pleasure to invite you to Buenos Aires City to participate in the 19th International Congress of Endocrinology (ICE 2020), 4th Latin American Congress of Endocrinology (CONLAEN) and 13th Congress of the Argentine Federation of Endocrinology Societies (FASEN), to be held in "La Rural" Convention and Exhibition Center on October 4-7, 2020.
ICE 2020 will be a worldwide event, gathering more than 5,000 delegates and leaders from different endocrinology fields, becoming an excellent opportunity for best-practice exchanges between colleagues.
Bringing together the leading experts, researchers and the most respected clinicians, ICE 2020 will represent a convergence of practice and science that will highlight and reflect the latest advances in the field.
Buenos Aires offers an elegant architecture, exquisite cuisine, a legendary nightlife and fashionable shopping. It is also the entrance door to the vast Argentinian territory. From the highest peaks of the Andes, to the wide estuary of the Rio de la Plata. From the tropical rainforest at Iguazu Falls to the glaciers, lakes and cold forests of the Patagonia.
Come to Buenos Aires to enjoy science and tourism.
Welcome to Buenos Aires.
Prof. Hugo R. Boquete, MD
President of the Local Organizing Committee ICE 2020